Nestled in the heart of Durmitor National Park lies a hidden gem, Auto Camp Mlinski Potok. Established in 1999, this campground offers visitors the ultimate nature escape, with breathtaking views and endless outdoor activities.
Located at an altitude of 1472m, the camp is just 2 km away from the town center and is a mere 15-minute walk to the famous Black Lake. This location makes it the perfect starting point for any outdoor adventurer looking to explore the peaks of the mountain range.
The camp boasts a total surface area of 1,000 square meters and is equipped with modern amenities such as toilets, showers with hot water, a self-service kitchen, a room for washing and storage of crockery, and special connections for electricity and waste water disposal for mobile homes.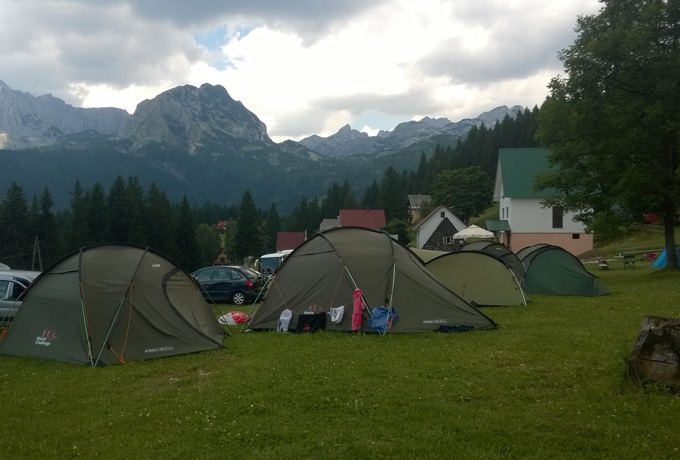 In addition to the beautiful natural surroundings, Auto Camp Mlinski Potok also offers a variety of activities for its guests to enjoy, such as guided tours around Durmitor, jeep safaris, rafting, horseback riding, and even a zip-line. You will be greeted with a warm welcome from the family upon arrival and even get the chance to sample the local-traditional alcohol, "Plum Brandy".
Auto Camp Mlinski Potok offers its guests the perfect balance between adventure and relaxation. With its serene surroundings, modern amenities, and a wide range of activities, it is the ideal destination for those looking to escape the hustle and bustle of city life and connect with nature. So pack your bags, grab your gear, and head over to Auto Camp Mlinski Potok for the nature getaway of a lifetime!