Looking for a luxurious and tranquil vacation rental in the heart of Blagaj? Look no further than Sweet Retreat on Buna Riverside. Nestled in the charming town of Blagaj, this stunning property offers a prime location right on the banks of the Buna river, providing guests with breathtaking views and a serene atmosphere.
The holiday home boasts two bedrooms, making it perfect for families or groups of friends. The master bedroom features a comfortable double bed while the second bedroom has two bunk beds, ideal for kids. The living room offers a breathtaking view of the surrounding area and overlooks the outdoor pool, perfect for cooling off on hot summer days. Furthermore, the fully equipped kitchen has everything you need to prepare delicious meals, including a stove, oven, fridge, and toaster. The bathroom features a shower and all free toiletries, while the holiday home is also equipped with a washing machine, iron, and ironing facilities. Guests can enjoy complete privacy as the garden is surrounded by a high wall. The outdoor seating and dining area is perfect for enjoying meals outside while taking in the beautiful surroundings, and the BBQ facilities are perfect for grilling up a feast.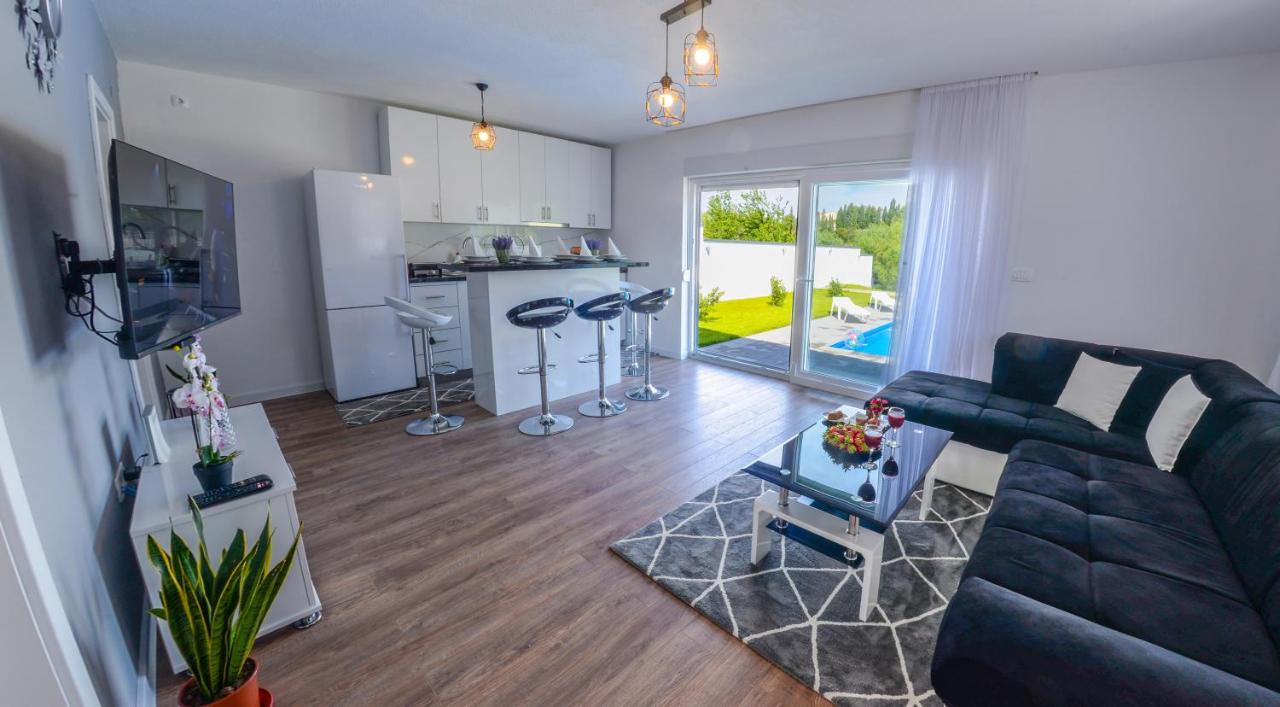 Buna Riverside is also great for those tourists who are eager to go out and explore. Visitors can explore the  town's rich history and culture by visiting the Blagaj Tekke, a stunning Ottoman-era monastery perched on a cliff overlooking the river. The monastery is still in use today and is considered one of the most important Islamic monuments in Bosnia and Herzegovina. For those looking to indulge in some adventure, the nearby Dervish House offers an opportunity to experience the traditional Sufi dance known as the Whirling Dervish. The dance is performed by members of the Sufi order and is considered a form of meditation and prayer.
But if relaxation is what you're after, the Sweet Retreat on Buna Riverside has everything you need. The outdoor pool provides a perfect spot to cool off on hot summer days while the comfortable seating and dining area offer the perfect place to unwind and take in the breathtaking views. And with BBQ facilities on hand, guests can enjoy delicious meals while enjoying the peaceful surroundings.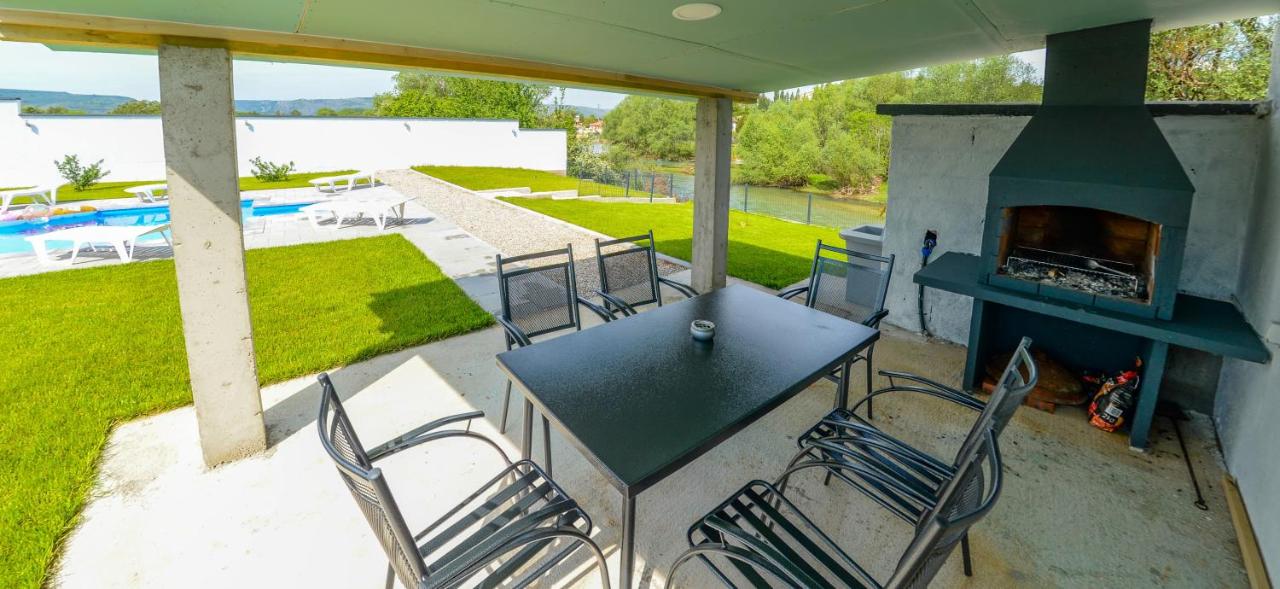 In short, Sweet Retreat on Buna Riverside offers the perfect blend of luxury, natural beauty, and cultural experiences. So why wait? Book your stay today and immerse yourself in the tranquility of Blagaj.