In the hustle and bustle of our daily lives, there often comes a time when we yearn for an escape, a sanctuary where we can rejuvenate our body and soul. Tucked away in the heart of Tomislavgrad, you'll find just that—a hidden gem of tranquility and luxury known as Lipa Luxury Retreat.
A Haven of Seclusion and Serenity
Imagine a place where you can truly disconnect from the chaos of the world, a place where 30,000 square meters of pristine natural beauty surrounds you. At Lipa Luxury, privacy isn't just a feature; it's a way of life. Nestled in the scenic landscapes of Tomislavgrad, this retreat promises an oasis of calm where the world's worries are left far behind.
Sunsets to Remember
Lipa Luxury Retreat offers a unique and unforgettable experience: sunsets that paint the sky in shades of gold, amber, and crimson. As the sun dips below the horizon, you'll be left breathless by the enchanting views that grace this special corner of the world.
Nature's Embrace, Luxurious Comfort
This retreat is tailored to those who seek the harmony of nature while indulging in the comforts of a top-tier spa resort. The centerpiece of this haven is an indoor heated pool with a luxurious twist—hydrotherapy and saltwater infusion. This amenity transforms your stay into a year-round delight, regardless of the season.
Rejuvenation and Relaxation
Lipa Luxury Retreat boasts more than just a pool. It offers a Finnish sauna, and a contemporary, impeccably designed house that will cater to your every need. But the true icing on the cake is the outdoor stargazing dome. Underneath a blanket of stars, you can unwind and reflect, creating memories that will last a lifetime.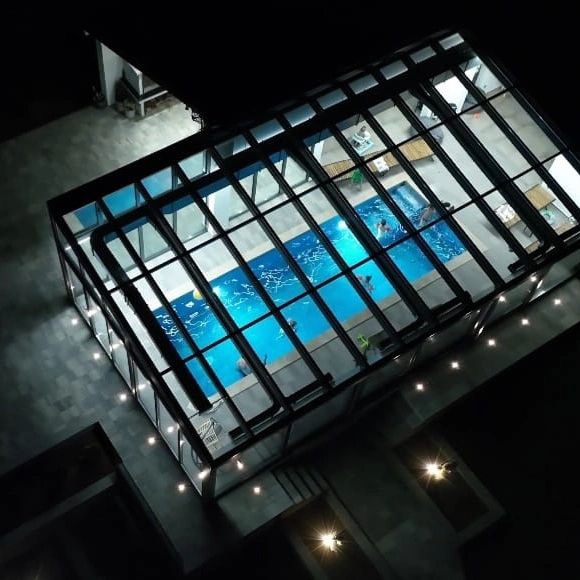 The Pinnacle of Modern Luxury
Every detail of Lipa Luxury Retreat has been carefully crafted to provide a sense of modernity and sophistication. The retreat's interior and exterior spaces exude a sense of luxury and elegance, setting the stage for an unforgettable stay.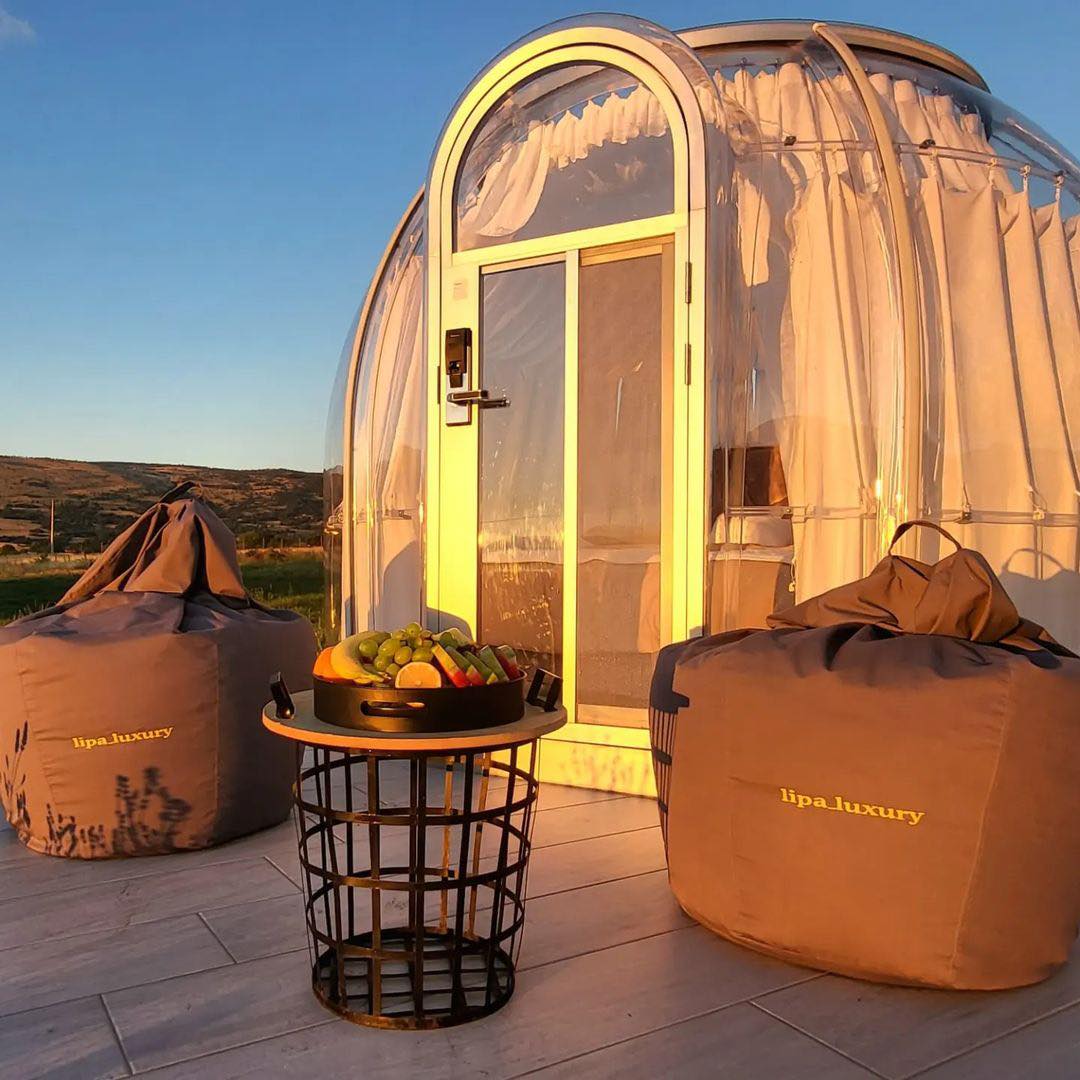 Your Home Away from Home
This splendid retreat accommodates a total of five rooms, with a capacity for up to 12 guests. It's not just a place to relax; it's the perfect setting for celebrations, whether it's a birthday, a bachelor or bachelorette party, or a family getaway. Here, you'll create cherished moments in an environment that radiates luxury and grace.
In the embrace of Lipa Luxury Retreat, you'll find the perfect harmony of nature and opulence. It's a place where you can leave the world behind, relish in serenity, and celebrate life's moments with unparalleled extravagance. If you're ready to escape the ordinary and embrace the extraordinary, Lipa Luxury Retreat in Tomislavgrad beckons you.
Book your stay at Lipa Luxury Retreat today, and let the journey begin. This is more than a getaway; it's an experience that will leave you inspired and refreshed.