Tucked away in the serene and picturesque mountain town of Vlasic in Bosnia and Herzegovina, lies a vacation property that promises an unforgettable experience for all who visit. Planinske Kuce Karla & Lana is a collection of two villas that boast unique design and luxurious amenities, providing the perfect escape from the hustle and bustle of everyday life. Their motto, "Being here is a fairytale. We serve food, harmony, and laughter," perfectly encapsulates the magic that awaits guests who choose to stay at this remarkable property.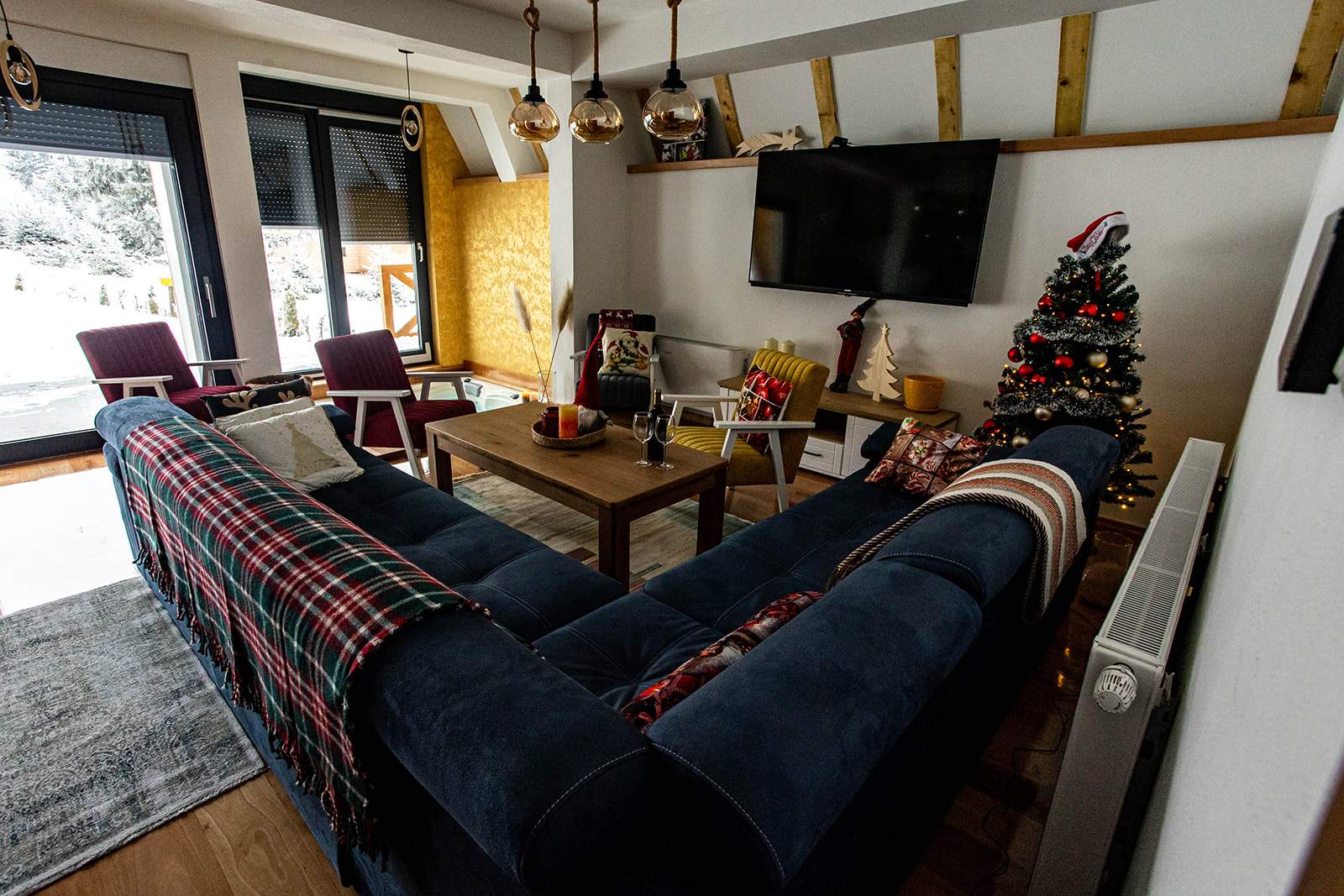 The two villas, named Karla and Lana, are designed to cater to the needs of different-sized groups. Karla, the smaller of the two, can comfortably accommodate up to 10 guests, while Lana can house up to 22 guests. Both villas boast beautifully designed and modern interiors, which are sure to please even the most discerning of guests. The living rooms are large and cozy, with comfortable furnishings and a welcoming ambiance. The dining rooms are equally impressive, offering plenty of space for guests to enjoy meals together.
One of the standout features of each villa is the indoor Jacuzzi and fireplace, both of which offer stunning views of the surrounding mountains. These luxurious amenities provide the perfect spot for guests to relax and unwind after a long day of outdoor activities or exploring the local area. Each villa also has a fully equipped kitchen, making it easy for guests to prepare meals during their stay.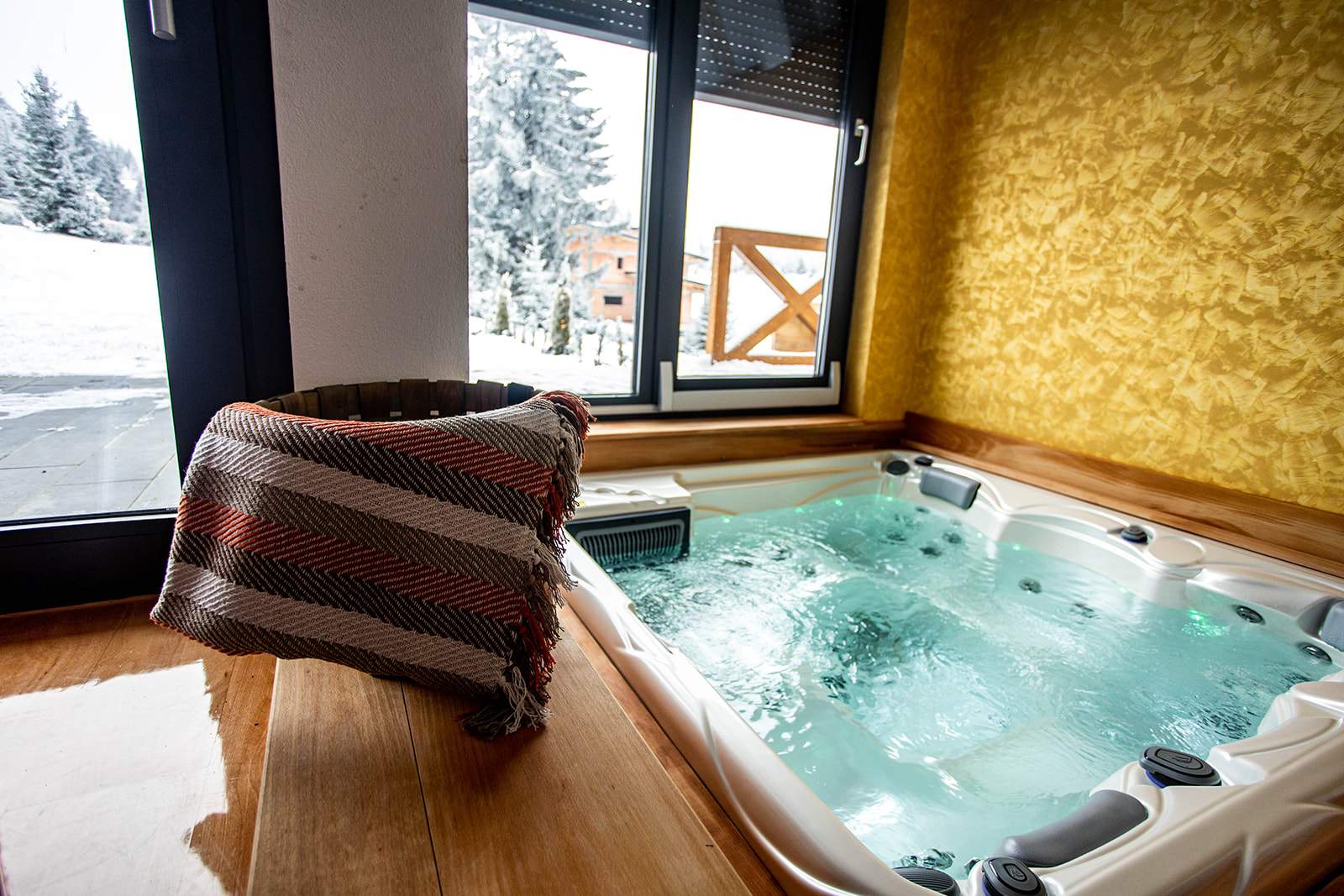 For families with children, Planinske Kuce Karla & Lana is an excellent choice, as there is a playground on-site to keep little ones entertained. The property also has a separate area for BBQ and hanging out with friends, where guests can try delicious local food and enjoy the company of their loved ones.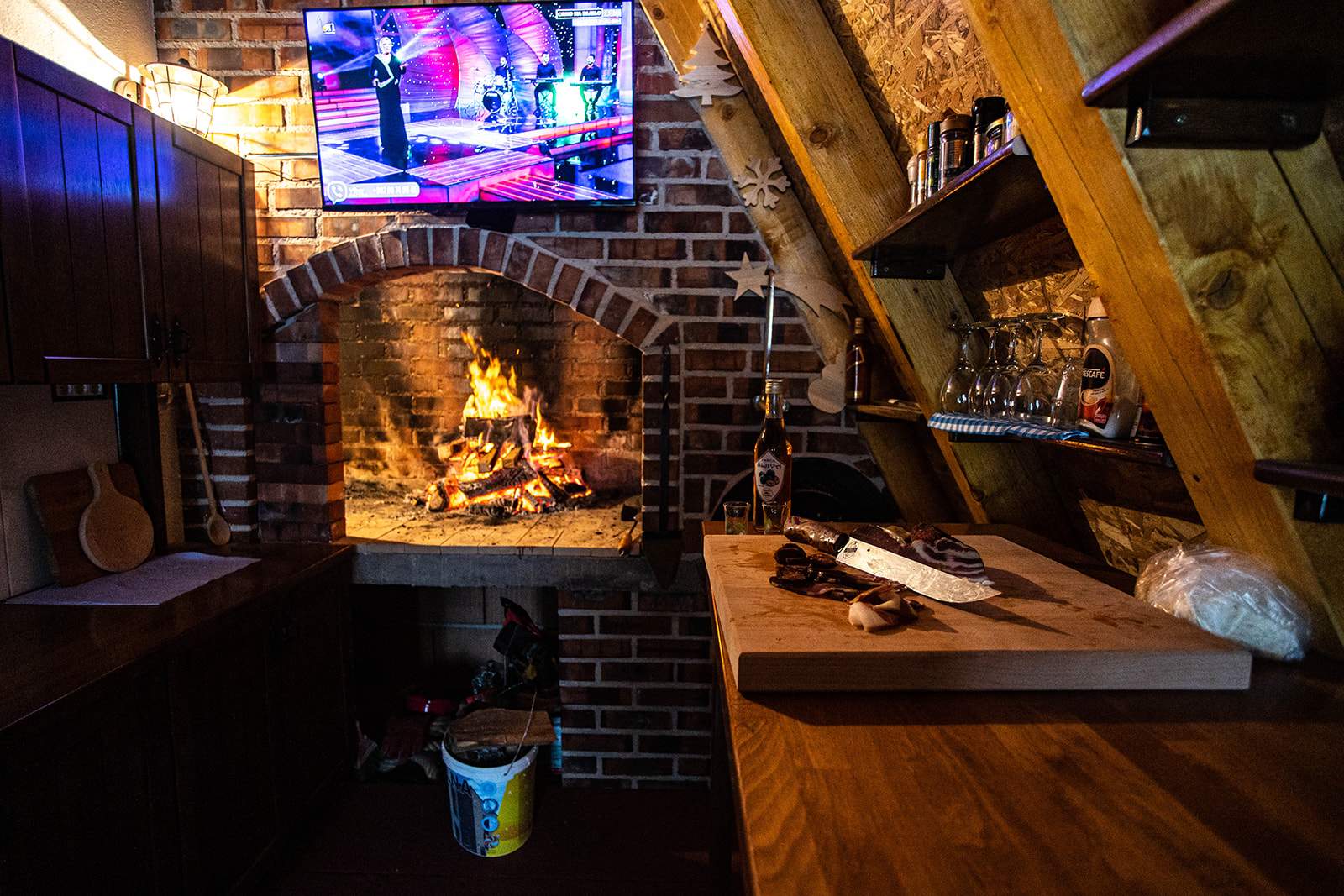 Overall, Planinske Kuce Karla & Lana is a vacation property that truly lives up to its fairytale motto. From the stunning mountain views to the luxurious amenities, everything about this property is designed to make guests feel as though they have stepped into a magical world. Whether you are looking for a romantic getaway or a family vacation, Planinske Kuce Karla & Lana is sure to exceed your expectations and provide an unforgettable experience that will stay with you for years to come. So why wait, book your stay now!