At Tours To Balkans, we're passionate about showcasing the breathtaking beauty, rich culture, and unique experiences that the Balkan region has to offer. We've embarked on a mission to promote Balkan destinations and boost tourism, and we're excited to invite you to join us on this incredible journey. Your support will not only help us achieve our goals but also contribute to the growth and prosperity of the entire region.
Why Donate?
By donating to our platform, you're playing a vital role in the sustainable development of Balkan tourism. Your contribution will directly impact:
Promotion: Your support will enable us to create compelling marketing campaigns that highlight the hidden gems, historical landmarks, and diverse experiences the Balkans have to offer. These campaigns will attract travelers from around the world, fostering economic growth in the region.
Local Businesses: A portion of the donations will be directed towards the accommodations and tourism service companies that are the backbone of Balkan tourism. Your generosity will not only help us, but it will also support these local businesses that have partnered with us to provide exceptional experiences to visitors.
Cultural Exchange: Tourism promotes cultural exchange and understanding. Your donation will contribute to fostering connections between travelers and the local communities, creating enriching and authentic experiences that benefit everyone involved.
How Your Donation Helps:
Marketing Campaigns: Your donation will be used to design and launch targeted marketing campaigns across various platforms, reaching a wider audience and enticing them to explore the Balkans.
Infrastructure Improvement: A part of your donation will go towards sustainable tourism infrastructure development, ensuring that the destinations can accommodate visitors comfortably and responsibly.
Local Partnerships: We will continue to collaborate with local accommodations and service providers, boosting their visibility and bringing more business to the region.
Recognition and Perks:
We believe in recognizing the generosity of our supporters. Depending on the donation level, you'll receive:
Gratitude: A heartfelt thank you from us and the communities you're helping to support.
Exclusive Updates: Regular updates on the impact your donation is making, keeping you connected to the progress of our projects.
Featured Supporter: For higher donation levels, your name or company logo will be prominently displayed on our platform as a valued supporter.
Personalized Travel Recommendations: Recommendations for must-visit places in the Balkans, crafted with insights from our team.
Join Us in Making a Difference:
Every contribution, big or small, counts. Your donation will contribute to the growth of Balkan tourism, support local businesses, and foster cultural exchange. Together, we can showcase the beauty of the Balkans to the world and create lasting positive change.
Donate Now and Be a Part of the Balkan Journey!
SCAN QR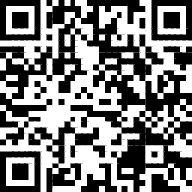 Thank you for your consideration and for being a crucial part of our mission to promote and celebrate the Balkan region. Your generosity will make a lasting impact that will be felt for generations to come.