Escape the hustle and bustle of city life and immerse yourself in nature at the Koliba Pčelica chalets in Montenegro. Located in the idyllic village of Majstorovina, at an altitude of 950 meters above sea level and only 10 kilometers away from the stunning mountain of Bjelasica, these charming wooden chalets are the perfect place to unwind and recharge. Guests can choose from two wooden chalets – Koliba Pcelica 1 or Koliba Pcelica 2.
Koliba Pcelica 1 is a charming country house constructed entirely out of wood, boasting one bedroom and a cozy living room with four sleeping options – two single beds, one large bed, and a sofa. This rustic retreat can comfortably accommodate up to four individuals. Its elevated porch provides breathtaking views of the valley and nearby hills, making it the ideal location to unwind and take in the tranquil surroundings.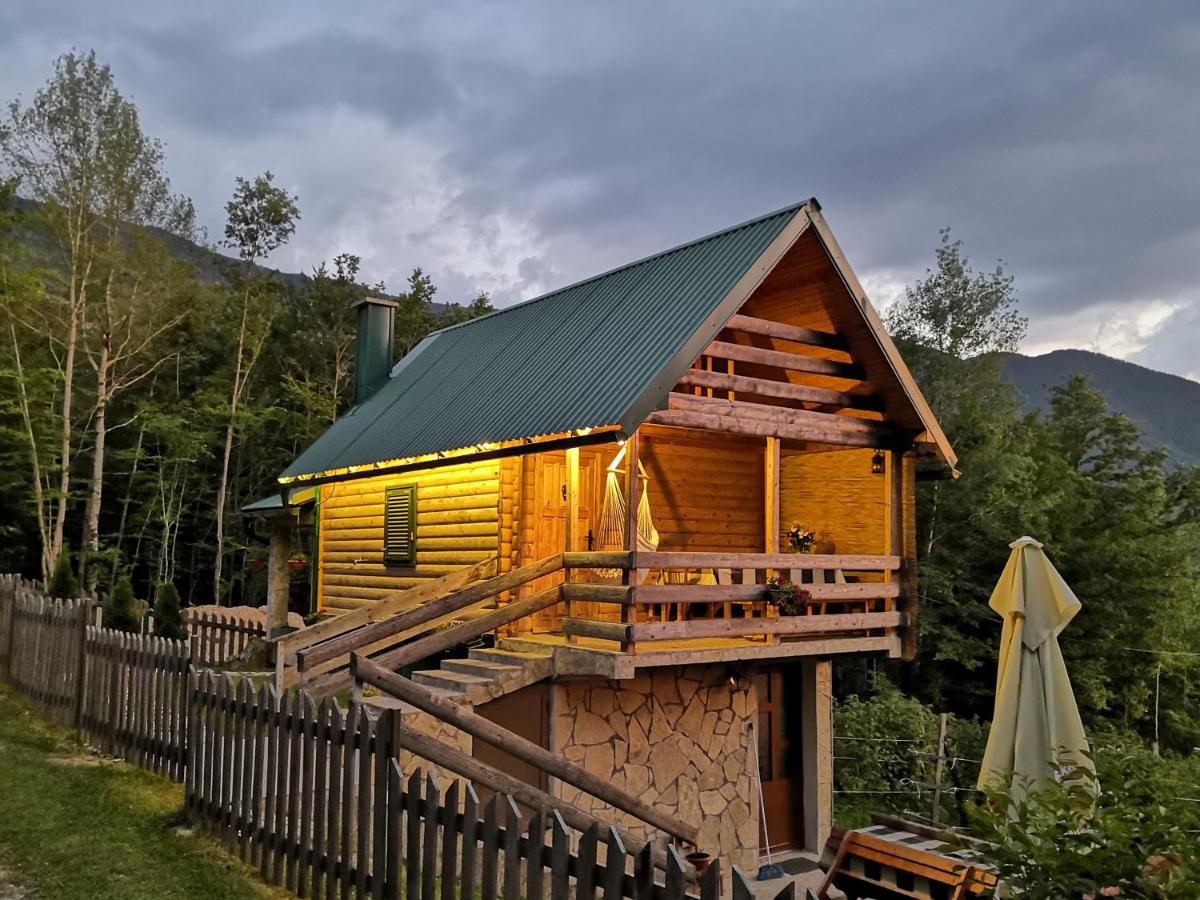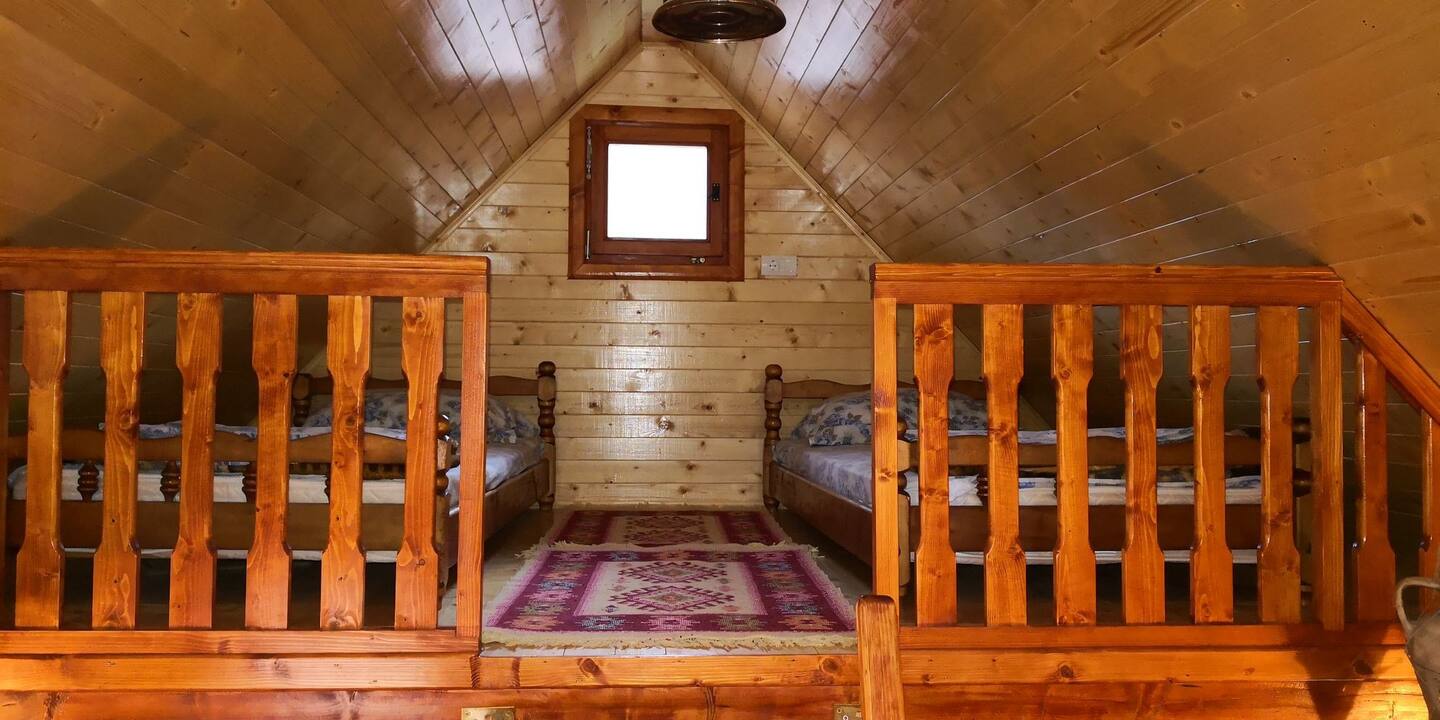 Koliba Pcelica 2 is a uniquely designed A-frame chalet situated in a stunning location. It features two cozy bedrooms and a comfortable living room with sleeping arrangements for up to five people, including one double bed, one single bed, and one sofa bed. The chalet also includes a bathroom with a shower. The property boasts a beautiful terrace with awe-inspiring mountain views, providing a serene environment to relax and enjoy the scenery. It is the perfect place to escape the hustle and bustle of everyday life and immerse oneself in nature.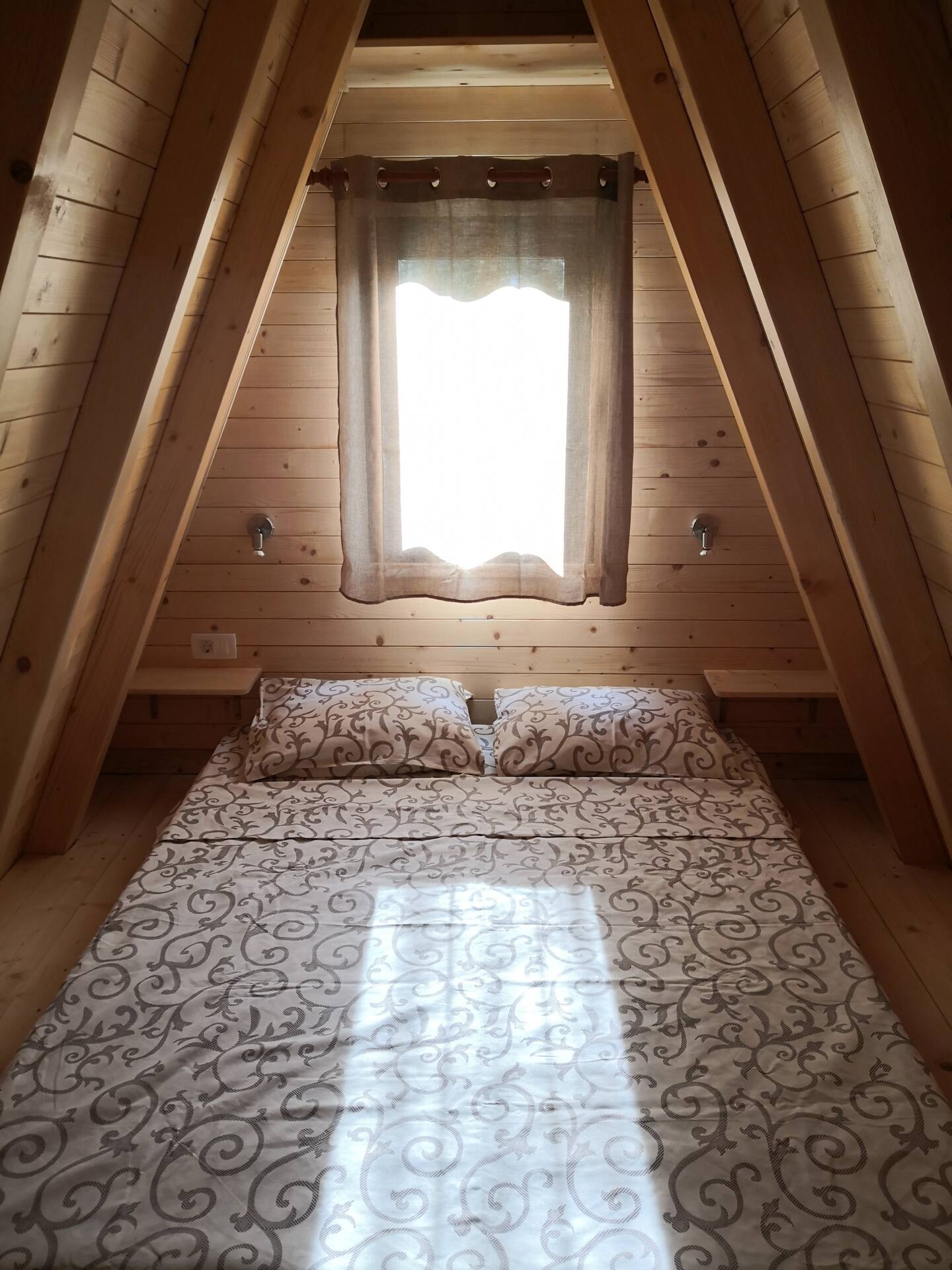 The Koliba Pcelica chalets offers apitherapy, a unique form of alternative medicine that uses the healing properties of bee products such as honey, pollen, and propolis. Inhale the pure oxygen from the hive and let the natural aromas of the bees work their magic on your respiratory system, helping to alleviate symptoms of allergies, sinusitis, and other respiratory conditions. Apitherapy has also been shown to have a positive impact on mental health, relieving stress, anxiety, depression and insomnia.
Guests can also indulge in the chalets' homemade honey and other bee products, made from the nectar of the local flowers that surround the chalet. Not only are these products delicious, but they also offer numerous health benefits, from boosting immunity to improving digestion and skin health.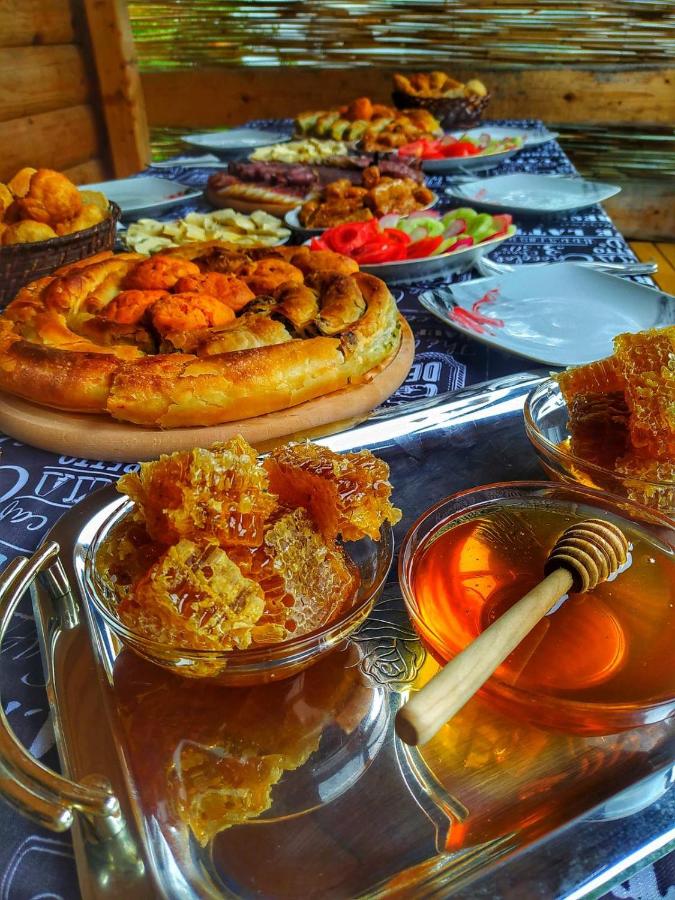 Surrounded by beech and oak forest, the chalets are a haven for nature lovers, with endless meadows to explore and a garden full of raspberries, perfect for picking and enjoying in the sunshine. Take a stroll through the woods, breathe in the fresh mountain air, and immerse yourself in the beauty of Montenegro's natural landscapes.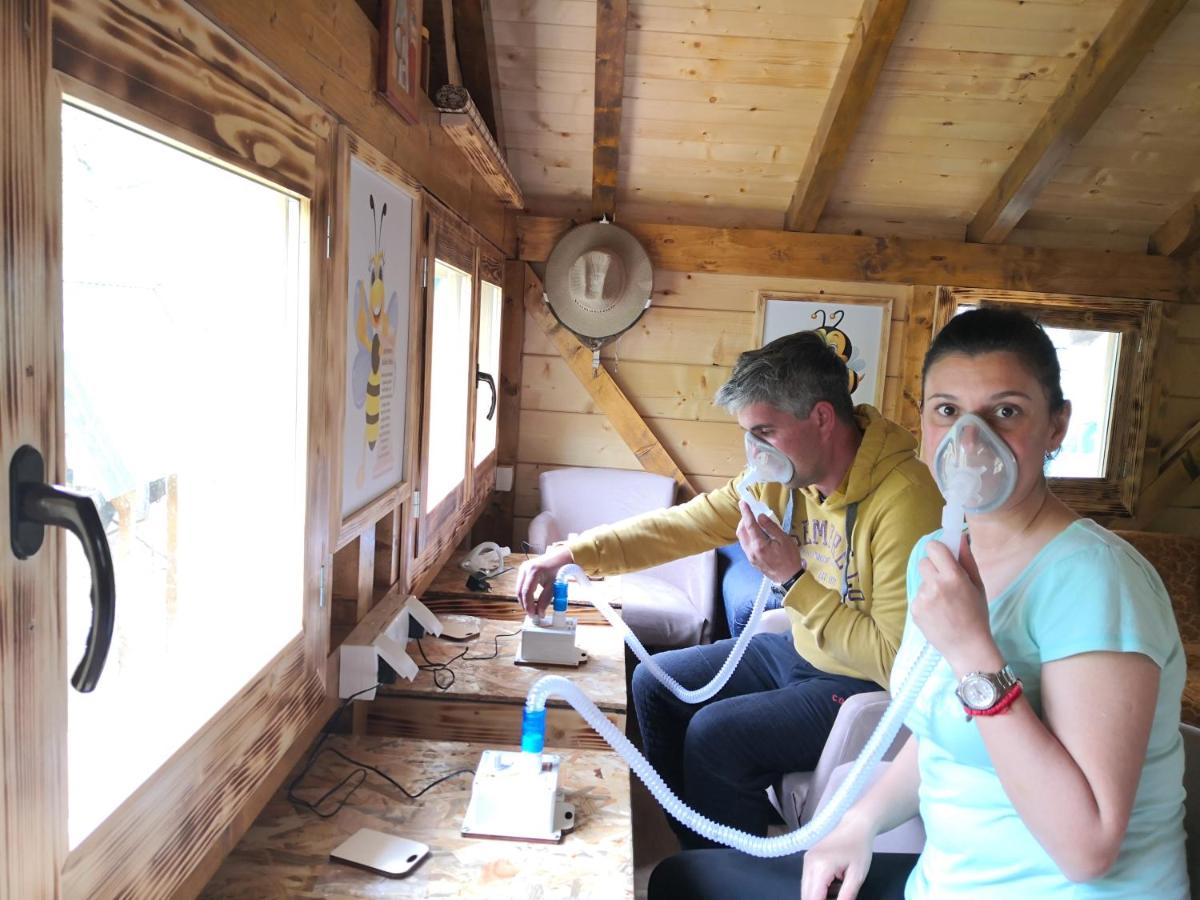 If you're looking for a unique and restorative experience during your travels in the Balkans, make sure to book your stay at Koliba Pcelica's chalets. With its idyllic setting, apitherapy treatments, and delicious homemade bee products, it's the perfect place to unwind, reconnect with nature, and get inspired.
So why wait? Book your apitherapy stay now!